Video Games
March 28, 2013
i just want you to hear me
my eyes are getting heavy
my voice is always raspy
your voice is always soft
you tell me i'm too kind
it is finally the time of night
when the thoughts rush in
like bullets from an automatic
i think about how you told me
i'm so good at being alone
and how i told you
being alone is exactly what you need
yet here i am
laying near you on the couch
watching you so contently
as you sit on the hardwood
and play your video games.
i told you that i would learn
i've never told anyone before
i'd learn anything for them.
you made me guess what book
you were reading
and when you told me it was Gatsby
it made me happy.
i told you
"when i'm sick
i feel radioactive,
because no one will come near me,"
and you didn't say anything.
when i said "bye, see you sunday,"?and you said "i would give you a hug,
but i'm about to die,"
gesturing to your video game
it made me kind of sad
yet kind of happy
because you are so consistent
and you are so steady
it makes me want you
more.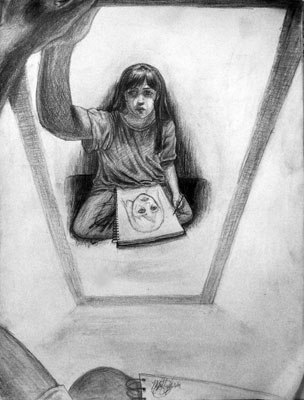 © Phyllis S., Far Hills, NJ