Poetry, :On the Subject of Love
March 27, 2013
The Haiku says to the Lyrical,

"What cuts through the night
And brings the sun at midnight?
Sleeping in her bed"

The Lyrical says to the Limerick,

"What dusty pillow of somber ruse
'Twill dance in the shadow of life
and rest never in eternity?"

The Limerick says to the Ballad,

"What love would say once to you,
Is never necessarily true
When one dances and sighs
In the odd joys of life
And never becomes married anew?"

The Ballad says to the Free Verse,

"What song has died in silence,
that tragedy, who's children bore;
What depth of man and in his fear,
what man will gladly die for?"

The Free Verse says to the Man,

"What is Love?
Is it passion or fear?
Is it the warm embrace of night,
or the cold refrain of the morning?

What sins and redemptions will man fall so far beneath himself for?

What is the cruel call of the lonely night's anguish?"

Man answers,

"Love is alive. It's the hardship and strife, the pleasure and hunger. Love is learning how to breath, and then forgetting and remembering all over again.

Love is consummated in our Joy and baptized in our iniquities."

And the Poem says to Man,

"If Love is alive and imperfect, then pray tell, wherefore art God?"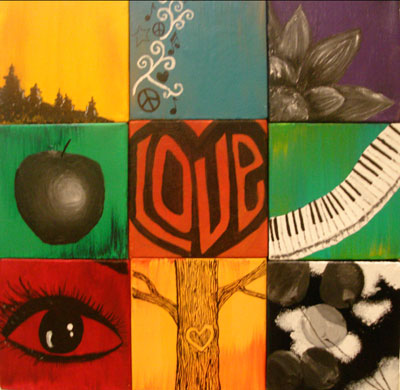 © Christina E., Henderson, NV