Seasons Passed
March 12, 2013
The air is biting and brisk,
No one shall dare take the risk,
Of walking straight into the dunes of white,
Letting the cold take them in.
The wintry style of weather,
Can also be as gentle as a feather,
The matchless snowflakes twirling down gracefully,
Onto the cloudlike ground.

The everlasting winter has finally ended,
The sun finally creating splendid daylight.
The snowfall is over,
Therefore the ground green,
With luxurious flowers everywhere to be seen.

Now the light coolness and kind rainfall have gone,
The sun now overwhelmed.
For his friend rain has come and passed,
Leaving him the only one to bring weather,
Now he blazes his rays on every man's skin,
Making them wish for rain.

The trees of green are now turning golden and auburn,
The colors of the apple pie on the windowsill in autumn,
Giving your stomach sweet bliss,
Now that the wind has once again risen its speed,
Rain pours down like a foreboding stampede.

The time has now come for the snow to fall yet again,
With its white pigment,
And simple cold breeze,
So I ask myself this question each year,
Can the weather change once this winter, please?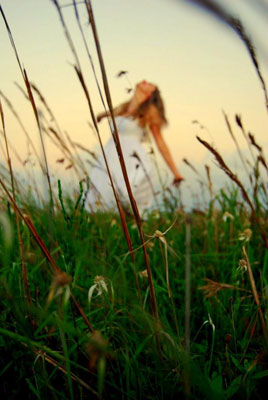 © Richard F., League City, TX