Emptiness
March 20, 2013
Darkness engulfed the sky and rain pattered down on the roof
The ominous was the sign I waited for, what I needed was proof.
Evidence for the theory that had been brewing in my mind.
For weeks now I had been waiting for the right time, for the sign.
When bad things happen,
The weather is changed to match them
In this case though, nothing really stood out.
It was actually more like a shortage or a drought.
She had not felt anything in so long.
Nothing felt right, and everything felt wrong.
She felt like she was drowning, barely keeping her head above the water.
The feeling was strange, almost as if he had shot her.
That might be easier to explain, if she only had a reason for the aching she felt.
Nothing could explain the emptiness she experienced from the hand she was dealt.
Nothing was the perfect word to describe this sensation.
She had realized this in a quiet moment after a sad altercation,
In which she had been insulted, but she did not care.
She found the pain and embarrassment she should feel was not there.
The emptiness only made her weak and took away her desire to live.
The nothing she felt took away all she had to give.
No matter how hard she tried to smile authentically, she only felt hollow.
This proved my other theory; if your mind gives up, your body will follow.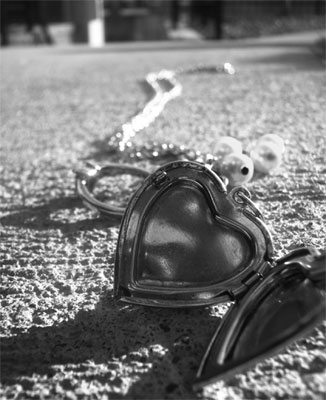 © Francesca Y., Robbinsdale, MN