Despair
March 20, 2013
Despair.
Dark and cold.
Life abandoning the cause in a breath.
What is there to live for, when the sun sets and the dark closes in,
suffocating,
blurring the lines of reality and myth?
Will I see the great Hercules riding on the edge of my consciousness?
Or angels heralding my death,
Their heavenly glow unable to penetrate the darkness of my soul.
So few have sunk so low,
And none have risen, like the great kings of old, to conquer.
Is this my fate?
In the jaws of my predator waiting for the grip to tighten,
Feeling the sharp, razor teeth penetrate my skin.
Despair.
How cold and unwelcoming you are, never pardoning one,
who was so wrong.
Even so, I would gladly make the same mistakes a hundred times over.
Take my breath,
I embrace the cold horizon.
I am yours.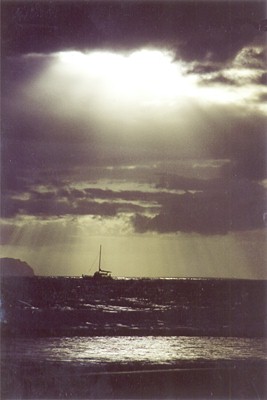 © lily H., Kekaha, HI