The Abyss of Pain
March 5, 2013
I feel the life being sapped from my cold skin as I lie here, thinking of the horrible story that is known as my life. Many terrible things have happened to me in my time on this planet we call Earth. Likewise, I have done horrible things myself. Most of these things I do not want to talk about, it is truly more pain than I can bear. I dare not speak of it, nor do I think of it. Just hearing of it causes intense pain to build up from the inside of my heart.

I have very strong emotions as do I have an easily broken heart. I tend to blame myself for situations that may or may not be my fault. I do not believe I could help anyone in any situation, thus proving I have a low self-esteem.

This world is full of empty promises, broken dreams, tethered hearts, and terribly horrible sins, I kid you not. There will be people that will try to strike you down, tear you open, and rip apart your heart. You mustn't let them! Do not allow yourself to fall into the abyss that is eternal pain. The terrible pain I feel will walk alongside me for the rest of my life. Don't end up like me...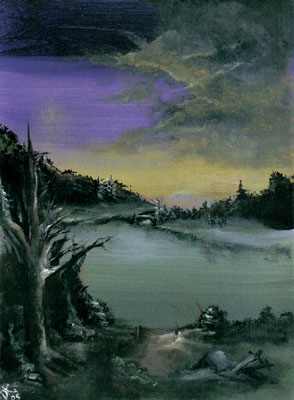 © David K., Birkenhead, UK