What Ever Happened to Me?
February 27, 2013
I used to be so strong, I was tough, confident,
Take-so-many-hits-you-wouldn't-believe-it-kind-of-strong.
But not anymore,
No, now I keep breaking down.

I try to hold it inside but it's everything anyone
Says takes me back around. My skin is worn.
I'm not as protected as I used to be. Somehow I keep
Showing up, pretending the day will be different,
Optimism to be crushed by all of the weights
Suspended on my shoulders.

No I can't run the fastest no matter how hard I try,
And my studying won't make me the smartest,
I can't play that song better than her, I'm not
As pretty, I won't go crazy and those things you said
Did matter, did hurt me, even though I pretended like
I couldn't hear you.

I'll try harder, work smarter, get tougher, run
Faster but it won't make me the best no matter what I do.
I used to be okay with that until you all got inside my head.

Why does it matter to you?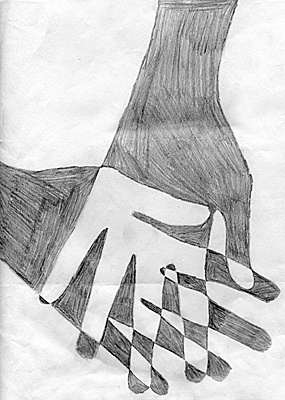 © Warlito B., Tamuning, GU