LOVE, AN EVERLASTING JOY
February 19, 2013
Love an everlasting joy
Make hatred between us to destroy.
Take my hand in gladness
Make me feel life's happiness.

I see your eyes calling me
Your arms inviting me
Wanting and craving
Longing and lasting

Holding me in your arms
Looking into my eyes
Hearts beating together
But rhythm unlike mine.

Your soul is so pure
You make me feel secure.
You have given me hope
And help me to cope.

You're the only reason
That continues to fill joy in each season
Be it summer or winter
Or spring or autumn.

Even though we are far apart
You will never leave my heart.
I feel you close to me; I know you are very near
Though I know you are really not here.

I only hope no dispute between us
Our love would just grow stronger within us
Without you, I would be lost
Not learning the happiness behind frost

Knowing you so well
My love will never die,
I want you to know
You are the love of my life.

Love an everlasting joy
Peace within us will never be destroyed.
We leave together blessed by the grace from above
Forever with each other forever in love.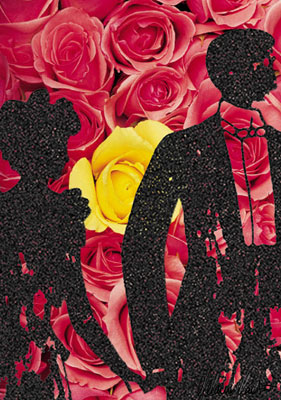 © Melanie M., Hendersonville, TN