Locked
February 18, 2013
Every day, I search for meaning.
I search for things I used to have but lately seem to have slowly disappeared.
I search for emotion, I search for beauty, I search for love.
But my heart has become blank and dull.
In the place that used to be dripping with raw feeling, raw desire, there is nothing.
Life used to be an adventure everyday- I would wake up, ready for the next wild conquest.
But now everything is routine, a continuous cycle of the same movements, the same thoughts.
Again and again.
But, what, what I wonder, has turned me into this machine?
What has made me lose the spark?
Why do I no longer simply believe, why do I no longer have faith in life?
My heart is see through, and I look through that mirror, expecting to find the reason, expecting to find some strange yet wonderful answer
But all I see is my reflection.
Mirrors surround me, they suffocate me, my own eyes staring at me from all around.
How do I make the windows come back?
The wide, wonderful windows do not reflect back on my own tired soul.
They look out on the future- on life- and are the key to possibilities.
But right now I am locked, locked away in my own drowning thoughts.
And I don't know how to get out.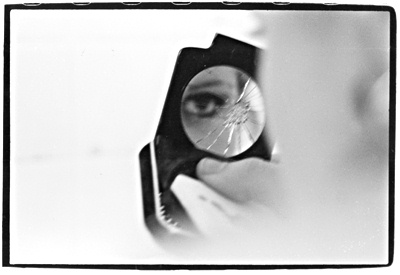 © Heather W., No., Brunswick, NJ