Alone in math
February 16, 2013
I don't think that anyone realizes
Just how lonely I am
Sitting at this empty desk
With nothing but my book, binder, and
Calculator for company.
The math itself is enjoyable
Because the numbers don't change
And it actually matters
Unlike the ever changing
Groups,
And desk partners,
And levels of frostiness towards
Me.
I've never been a fan of circles
Geometry is far too complicated
And really,
I'd rather not waste time
On such one dimensional problems
It has far too many complexities
Just like the real life circles.
The social ones.
It's not that I'm friendless
But when I step onto the graph
Of the math room
I'm on a completely parallel line
Even different coordinate plane
Than everyone else
And so I sit
With numbers and my thoughts for company
Imagining myself
Perching on top of a parabola
Sitting gracefully as they are forced to find
The highest point.
Perhaps then they would notice me.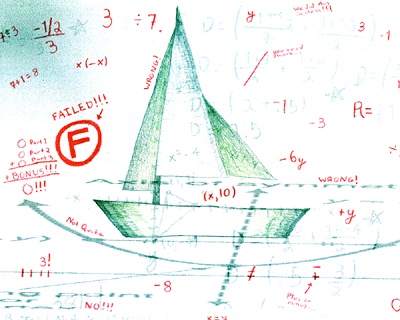 © Steven R., Binghamton, NY