Your Crystal Heart
February 12, 2013
I try to slip into sleep,
But my thoughts
Are full of you.

I crawl out of bed,
To the small table
That sleeps in the dark, beside my head.
Slowly,
I awaken it, when I open
The drawer.

I soon find what I
Had searched for

Your beautiful,
Rosy, crystal heart,
The one you said
We could hold together.
Warm it,
And always be reminded
Of the other.

I rest the small heart back,
In her body,
And stumble
Back to my welcoming bed.

Finally,
Sleep takes me
As its newest
Prisoner.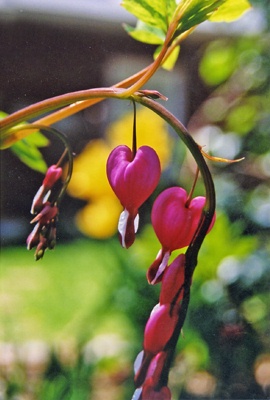 © Sophia E., Wilmington, DE