Selling False Sermons
February 8, 2013
Please feed me your salacious lies, Oh Holy Father.
Tell me you absolve all my sins with your forked tongue.
Your serpentine mindset will eat away at those who pray to the God you've made.
So let me ask, if you're so devout, why'd you try to control your flock?

Silence your words. Don't let fallacy drip from your tongue.
Come and see the propaganda party that you're hosting.
Don't you tell me that you're holy,
When you're an anagram for evil.
Kill their minds. You'll surely be so satisfied.

In the perilous parish, we're met with sets of walking contradictions.
We've got a holy man without a plan.
A bethel of the blind.
And I, for one, refuse to bow to the sound of the doldrums dousing the chants.
And I, for one, won't tolerate this.
If the setting was a prison, you'd all be behind bars

Late at night, you can hear a haunting voice echo through the belfry.
It whispers tales of simpler times, long before they invaded with their lies.
It tells of preachers who actually preached,
And of ministers with their minds set in their faith in favor of their checkbook.
Check the records, buddy.
Compared to them, you're just a bumbling heretic.

Oh Holy Father, may I ask?
What drove you down this sinners path?
Oh Holy Father, may I ask?
Why do you say you can't go back?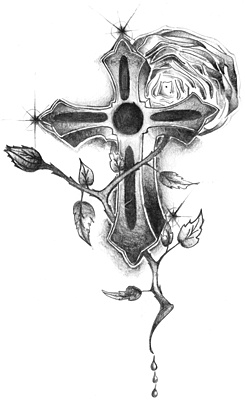 © Ricky P., Natchitoches, LA