My Enchantress
February 7, 2013
Black ribbons cascading down,
An elegant frame to her caramel skin.
Deep, mocha eyes, a gate to who she is.
Prolicio, my Enchantress...

Silent in her ways,
She sways with the grace of the
Ocean waves -- midnight waves like her hair,
Gliding beneath the moonlight.
Alleluia, my Enchantress...

Her lips never part.
Her bow, a perfect heart,
Ready to release an arrow,
Like a femme Cupid waiting in the clouds.
Adorantes, my Enchantress...

A key dangling 'round her neck,
The treasure that unlocks her eyes,
Her gleaming, mysterious, enticing mocha eyes.
Captivantem, my Enchantress...

My mind stirs as her eyes hold my gaze.
My sight cannot be broken.
I am blind of everything,
Except for her eyes.
Prolecto, my Enchantress...

She places her feathery lips to my ear,
Her sweet voice, delicate like a glass figurine,
Whispers, ego te incantabit...
Then disappears beneath the stars.
Redeo, my Enchantress...

Was she only an illusion?
That striking young magus?
No she was not, I know this now;
She has enchanted my being, my soul, my mind
Beatus vos, my Enchantress...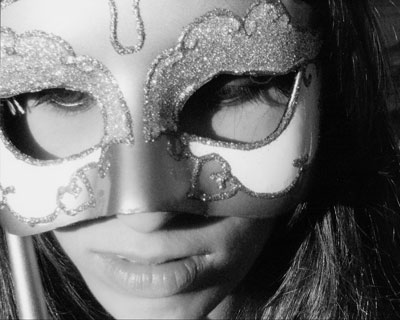 © Becca W., Greenbrae, CA