nobody's perfect
February 4, 2013
I am nobody's perfect
laying long, one heavy body stretched
end to end,
and turned sideways,
I watch myself.
There are unsightly purple pockmarks
on my arms
but these are the arms
that have helped to build my family's house.
My waist and hips curve away from these arms.
profile gently feminine,
though my stomach is round, it is pale and smooth and lovely
though my thighs touch and are marked with scars.
they make me feel vital, fertile, beautiful.
Inside my heart beats slowly
in strange places-
lips feet hips ears-
never pulse points.
What it beats for
who it beats for
live inside me too.
Yeah, I'm
nobody's perfect,
but nobody's perfect, anyway.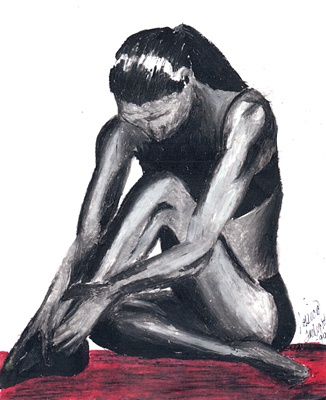 © Jessie Y., Ahwahnee, CA