Trinity
February 1, 2013
Embrace me, O night,
With a soothing breeze,
That wistfully plays upon mine cheeks.
Peace embodies the air,
Calming all those who step outside
To meet it with a deep breath.
Shine bright, O moon,
The sole symbol of the righteous man,
The lone light in the darkness.
Stars advise the lost
To always look up,
For that will forever be the way home.
Whisper softly, O wind,
Pushing lightly at the back
Of the wayfaring stranger.
Whispers guide him,
And obscurely warn him,
Of the dangers ahead.
Embrace me, O night,
Comforting my worries morrow,
In a threefold cradle.
Dew dissipates drearily,
As daytime comes,
Leading again only into night.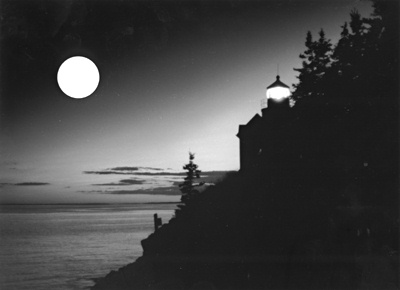 © Steve S., Marblehead, MA