I Wish
January 29, 2013
I look at the white tufts on the stem,
And wonder if I can make a wish on each of them.
But I don't think it works that way,
Then again, who am I to say?
I close my eyes, and think real hard,
On wishes that I could send to the stars.
I wish to relive that summer when we were all so close,
Of all of us, you were one who meant the most.
I wish for all the time that made me think you really cared,
All the times that I needed you, you were there.
I wish you'd said something to let me know how you felt,
Then you are no longer on my mind,
Instead , it's the boy I can now call mine.
To you my dear,
Remember I love you, regardless of what you hear.
I wish that you weren't so hard on yourself,
No matter what you do, my heart still melts.
I wish you wouldn't worry so much,
I know that we'll figure it all out.
I wish that life wasn't so complicated,
But I know that I will survive it.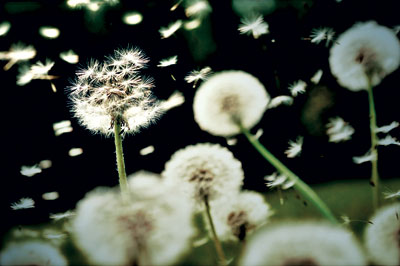 © Haley L., Anchorage, AK