One Love
January 22, 2013
Raging ocean currents
of her beautiful, daunting, and admirably consistent imagery
continue to ferociously seep through the vulnerable rifts
of my inner being and subconscious
to form deep, striated marks
of unfulfilled and glorious intentions for us
meant to fill the dark, lifeless, and empty voids hidden in my heart
and soul that have been left untreated
through these complicated, harsh times on earth.

What an image to cause such mischief,
burning holes in the lost fabric of my sanity,
washed away by the strong waves of my own fear and regret,
with the contrast of gracious life or internal suffering
hanging on an oh so pliant, but breakable thread,
learning not what he desires to hold,
but what is currently held – nothing,
just a wandering vagrant making useless footsteps
down the flooded hallways of memories
he wants to exist but dolefully don't.

What comes of a summer's day so dreadfully hot,
its wavelengths of light incinerate my reason and combust my intelligence,
allowing warfare of the mind and spirit to cause live delirium in my head?
What cherubic face leads to such vigorous tension in its rawest form,
only to destroy such a mind like my own and lead it into its own depressing descent
of abhorrence for one's self and fright of thy own neighbor,
allowing for dreams of blissful serenities and beautiful fantasias
to transfigure to nightmares of horrid delusions and deep scruples of faith,
yet to become reality for me to examine more closely?

Her enchanting, beautiful eyes tantalize, and question
my interior gallantry and offer a new insight on daily life,
not usually found in the hands of a coward
who takes with four fingers instead of five.
One love whose irresistible nature defines my dreams as I sleep,
brings me to mountain tops of distress, anguish, fear, and overall,
a sense of failure to dawn discussion with such a breathtaking person,
with unparalleled beauty and manipulative lust,
that has me in awe observing the angel looking down upon me.
A loss of words toward this specific woman is eminent
in my fear of awakening the inner monster made by atoms of despair
and disgust and particles of a despicable, irritating substance
all formed by a simple, yet consuming nervousness.
A nervousness that grew larger then it needed to grow.

So how does the stuttering ventriloquist put on a good show for the audience?
I don't know, but they can all see who the dummy is now.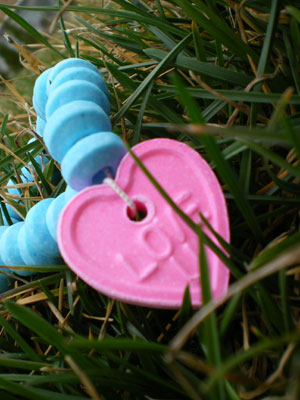 © Jennae P., Kennewick, WA