Never
January 25, 2013
I look up and see her,
Hair glistening in the moonlight,
Standing upon her balcony,
Gloved hand on her cheek.

I wish so much to be up there,
Standing right beside her,
My arms holding her tight,
Knowing we live in love.

But this is no Romeo and Juliet,
And I will never be that hand,
Never touch that smooth cheek,
Or wrap her in my arms.

Because in Shakespeare's story,
There was no other love,
No man already holding her heart,
Caressing her porcelain skin.

And climbing up her balcony,
Or spouting poetry about a rose,
Will never win her over,
Or ever make her mine.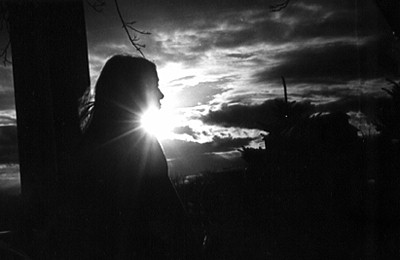 © Elizabeth G., Marblehead, MA