Wait It Out
January 20, 2013
They say I'm a winner but I don't believe that sh*t.
I'm just a chicken dinner on a TV dish.
I'm rotting away on a sofa watching better kids,
but the bitterness in me brings out the best there is.

So I say I'll steal this show,
this is my spotlight,
its where I'm supposed to go.
But it's all clichéd and stereo-

typical of a kid trying to push herself to full potential.
Potent with prayers whispered to an omnipresent presidential.
Omit any credentials from my divorced parents.
Residential of a house but my home is nowhere near it

because I come to the classroom and say can you hear it?
Does it pierce your ears, is it
right there, like I am here?
Does it give you hope like getting

high off a sharpie?
I want to tell you that sound shielded some part of my brain
from making sharp marks on me.
It said don't get scars stacked too many stories high and a waist like a Barbie.

It disarmed me from any disorders or ordeals the Devil pressed upon me,
like the preposterously prosthetic smile I save for Sunday.
And Monday to Friday.
From Friday to Monday, and I bump back to someday

and think about the places I could circumnavigate as I lie awake.
But I lie when I'm awake anyways,
so, the best thing to do is to write away the pain and play this poetic game
without becoming too cliché

and gain a better understanding of the assets I have around
and manipulate them for my benefit to break out of this destined jail cell crowd.
Sometimes I wish for someone to catch me when I'm falling down,
but the world is ugly and out here it's every man for himself.

That's why there's fall out fathers and abused daughters
and foster kids waitlisted for something as simple as a house.
The lousy things they pray for for Christmas shouldn't be on a kid's list.
Wishes shouldn't leave silhouette imprints of a past projected

in their passions.
Its madness to rehearse a future knowing everything ends with a hearse,
and if the world tells me better times will only get worse,
watch me wait it out.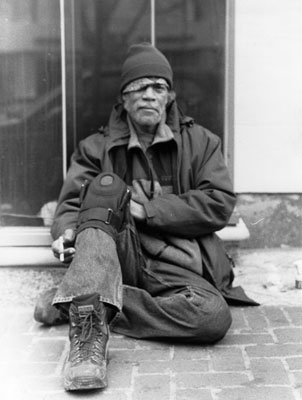 © Marie D., McLean, VA