Get Out and Stay Out
January 14, 2013
Trapped in hell,
Looking for a hand to pull me up.
I am lost and burned,
By this anti-loving pup.
I kill myself,
And be born again every day.
It seems as though this void is built,
Where everything turns gray.

I am being chased by this beast,
It's teeth razor sharp.
I'm living off the edge of a cliff,
Hanging by the scarp.
You've been my villain,
You are my foe.
You've known it all along,
So now I need you to go.

I have one life,
One heart that glows in the dark.
You are the reckless witch,
Leader of a million broken hearts.
I see nothing but hate,
To the point where I shout.
Now I must tell you,
Get out and stay out.

I have been cursed,
I have been damned.
All this pain and misery,
Left in my life crammed.
I should have known,
But I was blinded.
By this ray of heavy light,
And you being it's prime.

Still trapped in hell,
For what seems like forever.
You haunt and taunt me,
While I try to endeavor.
The void has finally left,
And you don't know what about.
I sprint back home and scream unto you,
Get out and stay out.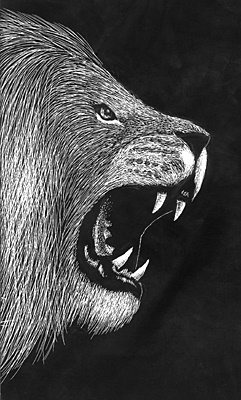 © Russell W., Alpine, UT