Brick Walls and Chainsaws
January 13, 2013
I am taunted by a page.
This paper wants me to write poetry—
it wants to be something beautiful.
I can give it no such thing,
for I have nothing beautiful to say.

I am asked "Why?" by a page.
I have the pen tell it that I don't know,
but there's no lying to it, once the thought comes and plants itself,
pushing out my brain and replacing it with only its tangle of roots.
I have the pen tell it,
"I'm sorry, but there is nothing beautiful in this world to stain you with.
It's not my fault. Blame the world. That's what I do."

I am taunted by a page.
It replies, "You are human, are you not?
My brother was told by a pen that the meek inherit the earth.
The man talking to the pen meant this about people.
Are all humans as ignorant as he? As you?
The meek are not the human, but what the human control.
I am the meek. I have no defenses."

I am asked "Why?" by a page.
"Why do you not cut down this tree in your head?
Why do you not cut it down and make it paper, like I am?
The tree has served its purpose in that form, as I have,
And can serve another in this form, as I am."

I am made ashamed by a page.
"But I have already used you for the purpose of sorting my thoughts.
I must have disappointed you by not using you for something beautiful.
I'm sorry that I have wasted you."

I am taunted by a page.
"Still ignorant as always, aren't you, human?
Human thought alone is beautiful, even in the creation of destruction.
Even your atomic bombs give beautiful light before terrible darkness.
You have marked me with one thing humans are good for once in awhile: thought—
and so I shall carry it with pride."

I am inspired by a page.
"Then I will mark you with my thanks, for you have taught me much.
As trees breathe life into me, I will breathe life into the pages from which trees are made.
I thank you for your wisdom."

I am taunted by a page.
"I have taught you nothing, ignorant human.
I am but a vessel on which you spoke to yourself,
as the earth is a vessel for the humans.
So do not blame the world—blame the people on it.
Maybe they are the reason why you are talking to a piece of paper."
?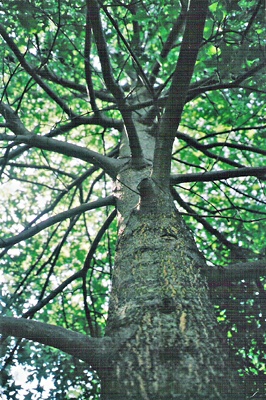 © Bhuvaneswari R., Sleepy Hollow, NY