Make No Mistakes, You Aren't a Saint
January 7, 2013
all of the good people, all of the bad,
all of the angels and demons,
the nightmares i've ever had.
all of the people that i've ever been
all of the tears and nights
i won't live through again.
all the times that i told you that i was your w****
i'd be anybody
you wanted me for.
all of the losers, and the winners
and everyone between.
even the kings and the jesters
and the horrible queens.
everyone wants and everyone needs
everyone dies
and everyone bleeds.
even at night when we're all asleep
we think we are dead, but
really we weep.
our minds are paper
and our hearts are glass
so broken we are that
everything good, we just pass.
on we go with nowhere to be
fighting for breath,
we can't even see.
we're all the same, inside and out
and we're all just as damned
without a doubt.
just close your eyes
and laugh, I don't care
just don't tell me lies
'cause you're not a saint
everything good in my soul,
all of it, you just taint.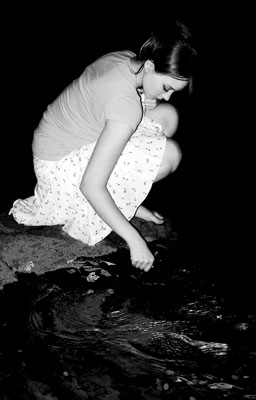 © Michelle B., Blairsville, GA