Becoming Tattooed
January 1, 2013
The sharp buzz of the even sharper needle kills the silence
I know what is coming, or do I?
I have fantasied of the day I would become art
This thought I had grasped onto since I first saw a breathing art
The wearer was my sixth grade teacher
Walking to class one day I had noticed the two rose on her ankle
So bizarre living art

I feel the buzz coursing down my bone
Through my body and into my soul
I smile. It's happening.
I feel lines being unearthed from my skin
This mark that was supposed to be there all along now visible
I am hypnotized; maybe it's the drawling sound or vibration
I feel the art become me
The pain comes up as the morphing of me continues

I watch the clock mindlessly numbing my body
Keeping the pain inside the sore markings of my back
The buzzing stops. I look back at the man.
He smiles a toothy grin showing me the way to silver coated glass
I look in I am content, now the visible to human eyes
My soul shown on my back
A piece of my history, a glimpse of my past
I am made art.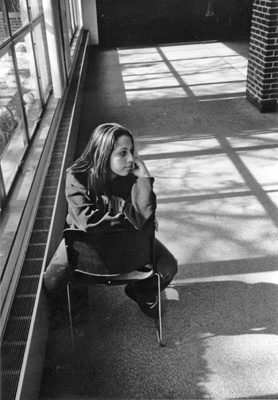 © Leighann E., Westport, MA