Nobody's Eulogy
December 29, 2012
She's the girl with no face,
nobody is her name,
she floats and drifts
and whisper-walks around
the crowds of anxious teens.
they don't see her, they don't call her name
nobody nobody
oh, the irony.
she tells herself
invisibility is invincibility
but at night what's the use?
no eyes to cry tears from,
she sits under the deluge
of the shower and pretends she was
never born.
nobody nobody,
oh nobody
not a single friend to call
nowhere to go on a friday night
she crawls into bed and
turns out the light.
by morning she'll be gone
and forgotten.
she is nobody,
after all.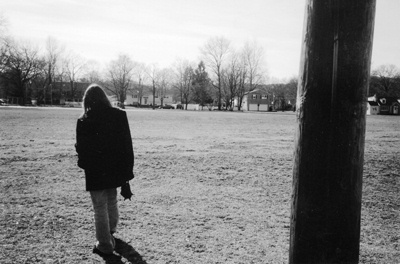 © Rosalie P., Pompton Plains, NJ