Queen of Wooden Hearts
December 28, 2012
I want to love you
For every particle that has the grace
Of inhabiting your atmosphere
For every moment that lives in your mind
And every dream that rides into the fringe of tomorrow.
I want to see your irises blink to infinity
Embracing the light and expelling the darkness
Stamping out the embers of doubt
With sharp little words
That carve themselves into constellations
And when I close my eyes they're all I can see.
I want to cover my body
With a map of your desires
And let you build a life
On pale-skinned destinations.
Bury your mistakes in the mountains
And blast them into canyons.
What more is the future
Than obliterating the past
By breaking the barriers of your perceived existence?
I'm going to bring you to a valley
Where the sands of time have whispered themselves
Into cliffs and beaten paths
Worn by the soles of the hopeless and enchanted.
Here lies the remains of the Road
Once a golden chain in your childhood civilization
That was once lined with the weavers of your nativity
Spinning the sound of your fears into miracle dust
And fortune tellers fading their sweet song of misery
Into a looming distance, far away from all you know.
And after all that you've seen
I want you to take your map,
The key to the places you always knew and never will know
Burn me into the ground
And let me become the earth between your feet
And I will guide you home.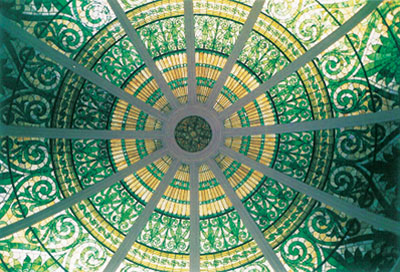 © Kathleen O., Jim Thorpe, PA