Forever Within Me
December 11, 2012
chapped lips on chapped lips,
passion licking my bones,
love, whisper my name, trail
your fingers down my spine,
my spirit, my being,
oh, love, crush me inside of you.
forget me, although
I have you carved into me,
in the form of a bloody heart
on my hip.
love, I deserve to feel this blood
pour forth from my veins
and into the abyss that you have dug from me.
you with your claws, hot breath
on my neck in the middle of the night.
you, love me! hate me! change me!
kill me!
save me!
my salvation, oh yes
I am damned without you
and your crooked words that
like bullets, screw holes through my form.
fill me up, make me whole, make me real.
drag me down
down
down
I will never deny you, you are
forever
within me.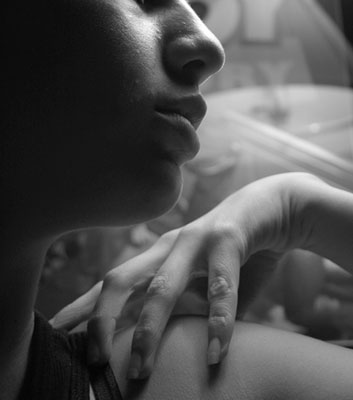 © Rebecca B., Santa Clara, CA