The Color Invisible
December 22, 2012
Blue is calm
Red is passion
Yellow is happiness
Black is despair

Then what is the color invisible?

Is it made of things too far to grasp?
Or the things too close for comfort?
Or merely those too insignificant to be seen?

Are the particles too small to see?
Or too large to comprehend?

Do we seek it, but are not granted the sight?
Or do we avoid it to the point of its disappearance?

Can it represent a feeling?
A mood?
A memory?

Can you paint your world with it, so the things left unsaid remain unheard?
Or is it the looming reminder that nothing can truly be forgotten?

So paint me the color invisible
Forget I was there
Call me a reminder,
A treasure,
A curse,
Nonexistent
For all I know, I could be.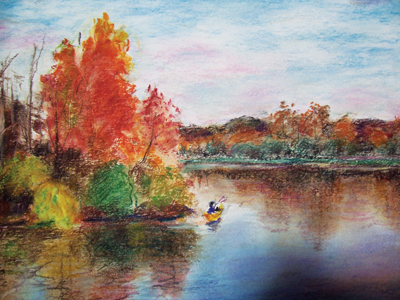 © Xiao H., Naperville, IL