Holding Hands
MAG
December 19, 2012
Sometimes it happens as we walk
down a hallway or street,
or maybe while we sit and
talk about our days.

You take my hand in yours,
and our fingers
quietly lace up.

There is no discussion about it,
not even a break in the conversation
as our hands carefully join.

Palm-to-palm,
our pulses in sync,
this sweet subtle connection
is comfort.

So much reassurance in a gentle squeeze,
so much warmth in the palm of your hand.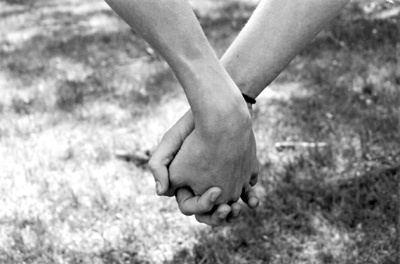 © Alexa T., Pompton Plains, NJ