so long to electric fences
November 22, 2012
so long to electric fences

it's been months since you've
worn a long sleeve shirt,
and i bet your legs
are starting to feel abandoned.
but your arms are 'loved'
because that's what they make you
write on them.

stop.
if it's bleeding,
make it stop.
if it's painting,
never cease.

you used to love my rosy cheeks.

you made a paper bird,
and colored it in black and white
to show equal is the same as superior.
you hoped it would take off in flight,
and that you would follow soon after.

you can see the mirror cracking
because your eyes
are breaking down and
everything is being shattered.

the irises inside each
eye are stopping themselves
from trying hard.

failure is on your shoulders.
you don't like your shoulders.

your life is like a heartbeat.
changes are being written down on
those things doctors use.

you kept your hands in your pockets,
because your eyes spoke for you;
that nothing is worth your tears.
ever.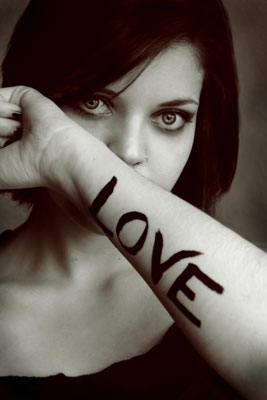 © Michelle B., Blairsville, GA