Imperfection
December 8, 2012
Imperfection.

She sees every morning in the mirror.
Her enemy staring back at her
Straight through her big brown eyes
Mocking her, laughing, smirking.
Ears are too big, nose to long,
Lips to thin, too short, nothing there.

Imperfection

So she coats her face to hide her flesh.
Outlines her eye lids with charcoal black
Crystal Mauve Pink across her lips

Imperfection.

Blonde, straight hair,
highlighted, tampered,
Brushed and styled
Teeth whiten to shine

Imperfection.

No low cut tops, nothings there
Standing straight still falls too short
Stylish clothes only the best

Imperfection.

Straight A's but not 100%
3.8 GPA needs to be 4.0
Missed 3 out of 75
Disappointing, horrible disgrace!

Imperfection.

Failing every day to be something shes not.
Not succeeding to her standards
Trying to hard, when she falls
There is no getting back up
Imperfection then turns to Perfection.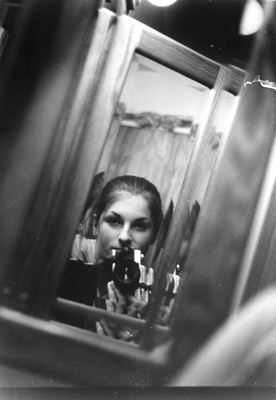 © Lindsey D., Marblehead, MA