The Girl Who Cried Diamonds
November 21, 2012
There was a girl with beauty fair,
But all ignored her hands and hair
And watched her shining tear-filled eyes,
Where diamonds oft would crystallize.
Their quality was superbly fine,
Greater than from any mine,
And so the men did break her heart
And her family tore itself apart
All for the precious diamond tears
To quell their economic fears
And also sate their human greed,
For they took far more than they did need.
And on the day when she did die
She uttered not a single cry,
For she showed them what they lost,
Above any earthly cost.
Too late did they realize
What treasure was before their eyes.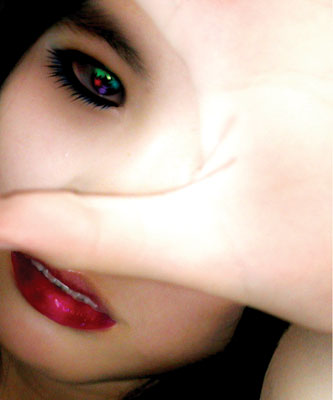 © Victoria W., Arcadia, CA