Empty Corridor
November 18, 2012
Footsteps echo through the corridor.
I can't shake the feeling, I've been here before.
In some distant dream, where memories lie.
In some distant memory, where the truth lies.
Through this empty corridor.
Yes, I was here before.
Very faint in my mind,
very dull almost blind.
Yet it pricks at the knowledge,
the remembrance I can't dodge.
I feel it absorb me, all of my soul.
My train of thought still too dull.
To remember where I was before.
To when I was in this corridor,
Where footsteps echo.
I may never know.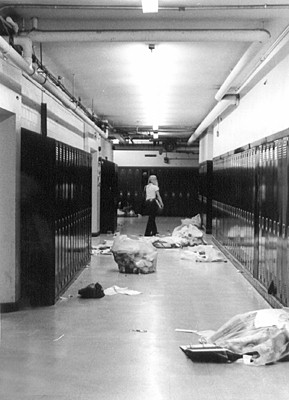 © Halsey S., Marblehead, MA