Time is Now
November 11, 2012
Flowing with crisp clarity.
Flowing away like water held in the palm of my hand.
Time.
Humans made aware by muffled heartbeats
And sometimes not at all.
Sun rise and sun set merge together.
Days run away like sand grains on a windy day.
Healer of all wounds,
Time.
Hands of a clock whir
And man realizes his work is futile.
Nothing worthwhile.
Pauses and takes in the breathtaking view,
Breathes the fresh air.
He is now alive to all sight and sound.
But its too late.
He finds only memories
Those too ebbing away.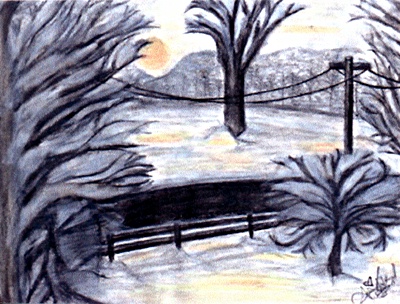 © Amanda W., Nanty Glo, PA