Raindrops
November 9, 2012
The cloud is black like a pan.
The sun frowned and faded away.
The water fells on my cheeks,
And the wind blows and coughs.
It began to be bigger and bigger,
And larger till' the sun smiles to me,
Like the moving tail of a dog playing in the sand.
What a beautiful day I've enjoyed,
Seeing the raindrops fell onto the ground.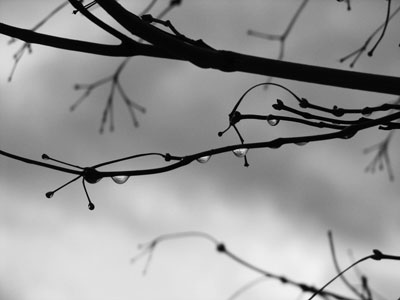 © Carly M., Hopedale, MA