Tears of a Broken Hearted Girl
October 27, 2012
As I stand here alone,
while everyone else is having fun,
I stand here and cry.
I cry because I'm broken inside.
I cry, and you know all the reasons why.
As if my hearts been broken in two,
all because of you.
I couldnt control myself and the tears kept spilling.
It's mostly his fault,
because I fell for him again.
But its my fault too,
cause I knew,
what he was like.
I'm head-over-heels for him and his hazel eyes.
He wasnt worth losing.
Hes hard to resist.
I just cant help it,
no,
not anymore.
These,
are the tears,
of a broken hearted girl.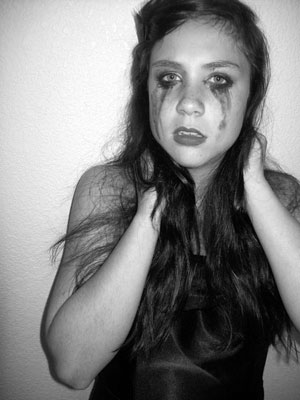 © Tiana D., Monument, CO