The Players
October 24, 2012
A raging, riveting river,
The emotions make you shiver,
Since it only flows filled with artist's tears,
That only drop when their painting smears.

The rain bleeds down on a poet's face like blood,
The beauteous color of a ripe rose bud,
When he looks straight up at the greying heaven,
His mind is struck by an elegant levin.

The wind blew gently on the musician's small hand,
That was used to make melody all over the land,
So he raised up his pipe and let notes out so grand,
That he was longer in a lonely one man band.

No one can fathom the demeanor of live livers,
The art that one can make from just their hands and a brush,
Or how a pen or pipe can make this world so lush.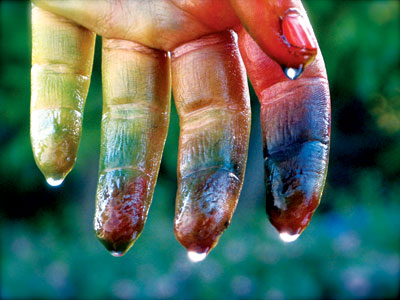 © Allison F., Menlo Park, CA