Bartender, Please
October 20, 2012
Bartender, please,
Slide me another vile of my poison
So I can drown in my
Solitary state of mind.

Maybe now I'll find the courage
To test if the whispers in which I scream,
Truly carry themselves upon deaf ears-
Those who cannot see the dummy
I throw my voice behind.

Bartender, please,
Scotch on the rocks:
I wish to drink like a fish
So I can swim in my own self-loath.

This dimly lit bar
Reminds me too much of home:
Walking late at night under
Dying street lights
With no hand to hold but my own.

Bartender please,
Just one more before last call
And I swear I'll leave for the night-
This lonesome melancholy.

How about you, dear friend behind the bar?
What's life to you?
Drink up.
Maybe it will do something for you
Like it doesn't do for me.

Bartender…please…
A coffee- black as this night.
Call me a cab for I can't stand
Upon these uneasy feet.
Have them take me home
So I can fall asleep alone yet again…
And maybe this time I won't wake up.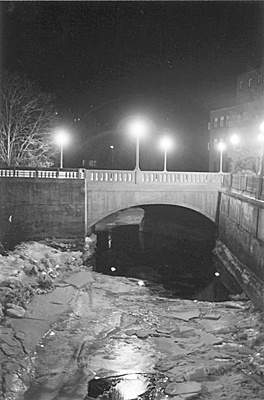 © Peter G., Glenburn, ME