The River and her Valley
October 19, 2012
The river runs smoothly and swiftly through the meandering valley,
The valley holds the river as tightly as he can,
Hoping that she will never leave.
But, occasionally the river loses her temper, and goes raging,
Not caring one ounce for the eroding valley's edges.
Days are born and days die,
For the everlasting companionship time flies.
The sun becomes his hottest, and clouds decide to arrive less frequently.
The river soon transforms into a slow moving stream.
The sun, moon, and all the hopeless animals watch,
As the relationship between the river and her one true valley rots.
More or less, More or less,
The water has disappeared leading to the rivers death,
And alone sits the valley, awaiting his river to take another breath.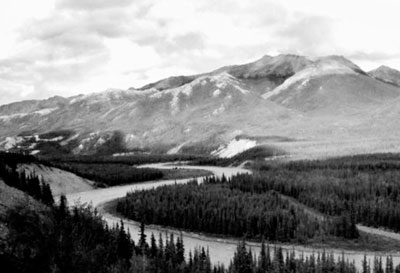 © Hannah B., Linwood, NJ