Her Name
October 17, 2012
He says her name like its too fragile for his lips.
He says her name like every syllable is made of glass and he's the bull in the china shop.
He cradles her name on his tongue like a newborn baby that he can't put to sleep.
His voice gets a little softer and his eyes don't look so cold when he says those 8 little letters.
He says it like he thinks all the scars and tattoos on his body might break the name and maybe he's just a little ashamed.
He says her name like he's scared to death that he's fallen in love with those 3 syllables.
He whispers her name at the funeral, and he doesn't cry but tears stain his voice and the glass that was her name shatters.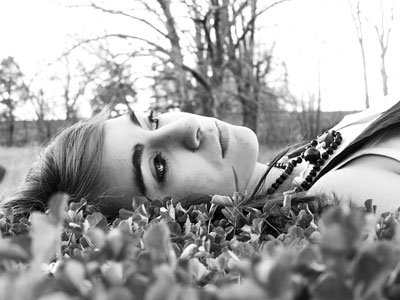 © Jasmine R., Bourbon, MI