Opening Night
October 13, 2012
I stand behind the curtain,
anxiously excited for the play to begin.
Tremendous hard work
has led me to this moment.

As I walk onto the stage
I feel the power of the cast's voices,
mingling together to create one perfect sound.

Each person is essential.
When somebody messes up
others set the play back on track.

As I sing "Where Is Love" I remember the day I was cast as Oliver.
Joy, pressure, and excitement wash over me.

As the play goes on, adrenalin
replaces fatigue
leaving only the present moment.

Finally, I feel a sense of peace that comes after a storm.
Yet, I feel sad that it is all over.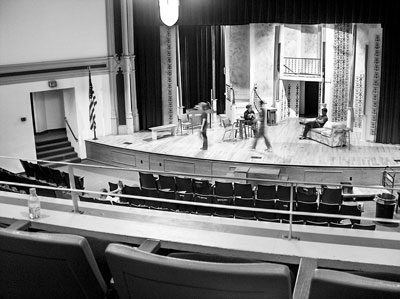 © Sean C., Princeton, IL