Inspiration By Work
October 7, 2012
The sun slowly creeps across the sky,
And deals it's most brutal hand
As the smoke wafts lazily up into the sky.
The only things in sight that move with purpose are
The workers, as they build a house with expert precision
Then along comes Paardoba the Excensilent,
Champion of a thousand battles.
He flies with grace and magnificence.
Nothing can touch him,
Except his opposite nemesis Abodraap.
The two have fought since Abodraap came into existence.
Since then, neither has won a single battle.
It will never be settled, always a tie.
When one dies, so will the other.
It is the natural order of things.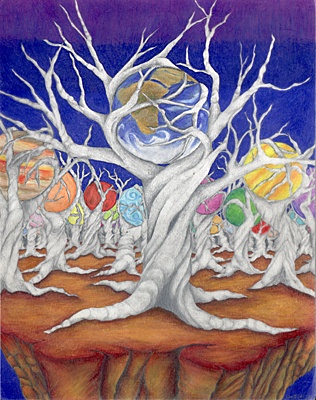 © Sara P., Lake Mary, FL