My new found memories
September 27, 2012
I look back at some of the things that I have written and they don´t seem like my own.
It feels like I was reading the diary of some other girl.
The letters on the paper simply look unreal,
but when I read it I understand how she feels.
She is telling me her story though paper with ink,
telling me about something that I feel i have never lived.
I experience things I wanted long gone and forgotten.
Its a constant reminder that every day is not the same,
and as read through each page
I laugh or cry and remember the pain,
as the memories slowly flood my mind.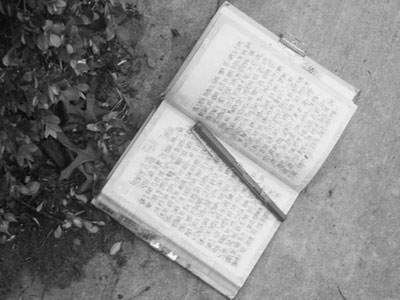 © Quinn B., Lubbock, TX