Second Guess
September 29, 2012
The cold steel, it slipped between the cage.
Slicing away where the love once was.
Ended on the edges of the blade.
The blade of our burning, yearning, backwards-turning, soul-spearing, end-nearing passion because
You couldn't take another day.
Staying was a vacant prayer.
I wasn't good enough, was never good enough,
To grace myself within your light.
My plight became your fight.
My fears became reality when reality was fiction.
My desires were fire, and you were water,
Dousing any dreams of a future.
Maybe I shouldn't second guess this goodbye.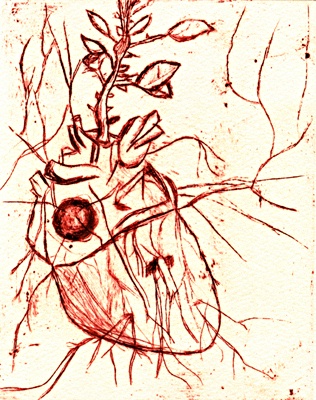 © Elaine S., Phoenix, AZ