Hold on, be strong
September 27, 2012
Walking in the rain
through tall green trees.
Look at the sky
close your eyes and smile.
The rain gets harder.
Run and spin
get on the swing and look behind you
here he is smiling.
laugh as he pushes you
gently and high.
The rain falls faster
and you rush towards his open arms.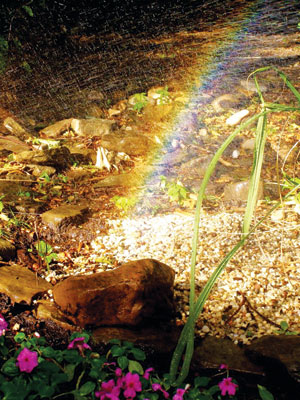 © Kristine B., Setauket, NY