Hope it Gets Better
September 22, 2012
The bus is the worst--
A more concentrated dose
Of nastiness.

It's a good opportunity
For taunts and names--
Better for punches and kicks.

Bus drivers pretend
That things are not happening
When in fact they are.

They are good at faking
Because they know how
To block it out.

I haven't found a way
To block out
The pain.

It hurts when they call me
Cone Head--
Wax Face.

They're unimaginative
I think we can all agree
But that doesn't make it better.

They are good though
At something--
Bullies.

They're good at bullying.
They know to punch you
Where your bruises can't be seen.

My shoulders,
My chest,
My stomach.

I look
like a painting
Under my clothes.

Rings and swirls
Of purple and blue
Yellow and green.

Marks of my fight
I cannot seem to win--
To beat them.

So I wait for school.
It's slightly less focused
Off the bus.

Teachers--
Their beady eyes
Normally catch them.

Not that it all goes away
In the school building-
Certainly not.

But it's better
For now--
So I wait.

I take the pain
Ignore the gestures
Hope it gets better.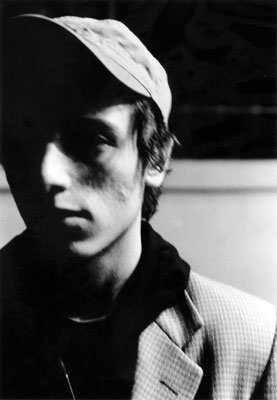 © Ariel L., New York, NY