The Powerless Heart
September 15, 2012
Can't talk.
Smiling face.
Hide my fear
Make a treacherous escape
From my aching mind.
I am a waste of air.
Waste of a beating heart.
Hide me in the shadows
In the looming dark.
Towering billows
Of smoke and defeat.
Constantly they beat
And beat
And beat.
Courageous silence,
Falling sound.
Rapping relentlessly at my door.
Pound, pound, pound, pound.
Cautious tales of withering fools.
Asleep dreaming,
The weary drools.
Lifetime of mistakes
Powerless hearts.
Get consumed by demons
And the dark.
Shadows creep
From under the closed door
They collapse on me
feeling their death pour
Onto me. Please fade to black
This story is ending
Losing track
With my dead-end life.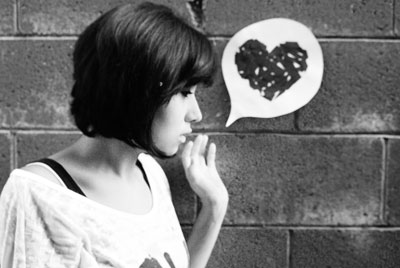 © Michelle B., West Covina, CA