Wounds of War
September 8, 2012
In place of the knives, I picture a dove.
In the rotting depths, it pains to look above.
In this moment, the sun's a world apart,
Forever shrouded by a doubting heart

Pushed by the current, rivers flow into oceans,
lost in the ebb and the flow of incessant motion.
Stray comets search for a virtue they've lost;
A remnant of a path they've crossed

A silent prayer raised to the skies,
broken by sounds of unrelenting cries.
Sobs bite into a transparent heart,
later to be perceived as a work of art.

So many hours blur into one,
stripped of color under the baking sun.
Days to weeks, to months, to years.
and I am here, I am still here…

Whimsical fancies quickly come and go-
achromatized scenes of a customary tableau.
So who're the jurors, the judges of this deed,
who stand by as their soldiers bleed?

This disdain for war, I try to purge-
these invisible wounds begin to emerge.
Still here I sit, amongst the smoke of grenades-
amongst a shrapnel of dreams and charades

Have courage, fight!..for a cause I despise,
solitary decay will be our demise.
Safe in his office a leader can stand,
"Fight with courage for the motherland!"

To fight with courage, to persevere…
'tis difficult when I feel a stranger here.
In this battle I no longer know
the difference between friend and foe.

It's so cold here, on my own
I ache for a place that's no longer home
Do I not deserve a reason why,
why I should live only to die?

It's so quiet here…
can you smell the underlying fear?
I'm so alone, but I'm surrounded by
so many who share my agony

Why can't I feel this thing they call pride?
These woeful feelings won't subside.
My name won't be engraved on a polished rock,
Just another cog the world forgot

"The first explosion, burst in our hearts"
and we could no longer see the guiding stars.
"Forgive me comrade," I've been so bad,
but we're just so young, and are so sad.

The beast inside has eaten the emotion.
Here we are, in an endless ocean,
of sanguinary reds and dismal greys.
Winter has won, and we rot away.

"Direct my sails!"...
but this vessel is broken.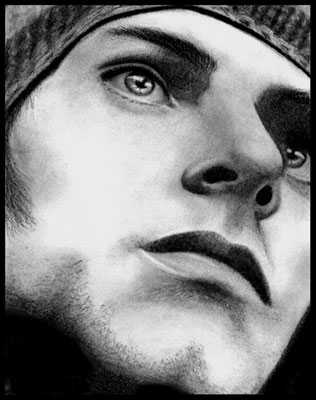 © Anna Y., St. Robert, MO