Fade Away
September 7, 2012
I count every day we have spent apart,
I'm feeling lost and lonely with a broken heart.
We've been through so much in so little time,
When I'm with you, I know everything is fine.
Sometimes I get the feeling you have had enough,
We just need to stick together, good times or rough.

Every chance we get is a gift,
This bond we share shall never drift.
My heart grows cold when we say goodbye,
What we have going will never die.
I want to be in your arms with each passing day,
And assure that it will never fade away.

You have made my life such a story,
From struggles, to self-confident glory.
We are one, don't care if no one else can tell,
You are my light in darkness that saved me from hell.
You have done a lot, you made me feel loved,
Now it's my turn for my gift from above.

If you ever feel lost, I'll help you be found,
If you are ever lonely, I'll always be around.
If you're bad, I'll help your behavior,
If you ever sin, I'll be your savior.
It doesn't matter what we do or what we say,
Because this bond we have will never fade away.

I count everyday we spend together,
These are the moments that will last forever.
You never need to feel in danger,
I'll guide you through, I am no stranger.
These days are gifts and blessings and they always will,
There is nothing that will dare to kill.

When the sun sets at dusk I wonder why,
The last thing I want is to say goodbye.
We've been through so much, we've seen it all,
Those days are high and will never fall.
We are destined to be with each other each and every day,
And in the final end, it will never fade away.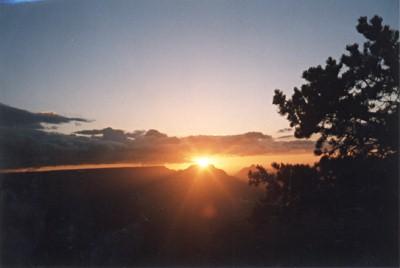 © Amanda T., Scituate, MA