Behind The Mask
September 6, 2012
She hides behind a mask
Donning it
Never letting us see
How she is
Never able to look in
Just seeing the reflection in mirror
And not knowing who's behind that mask
Someone loving and kind?
Or someone with secrets to hide?
Someone who needs someone to love her
Or just needs to be understood
Needs a friend
Or someone who cares
Instead they just sit and stare
She runs as we try to find
Who she is inside
Leaving behind the lie of her identity
Scarred by the judgement and pain of society
No wonder she hid her face
From the world
Such a scary place
Shunning all different
Trying to make it through
Not knowing
Where to go
Or do
So she hid
Behind a mask
Only allowing us to see her face
Which wasn't much of a trace
Never will we truly know
Who she is
The girl in the back of the room or the nerdy girl glasses?
We will never know
What lied underneath
Who was the girl behind the mask?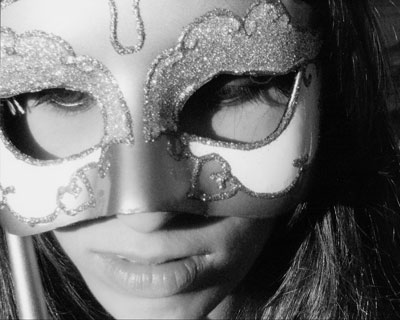 © Becca W., Greenbrae, CA