Who Am I When He Is Unnamed?
September 4, 2012
Mark and Jenny had Young Love

met each other young

married young

swore to be forever young

young forever

Together.



The problem with Age

is that it changes

changes us

and as people, we wither

and the things that were once Young and Beautiful grow Old

Still Beautiful

but Old.



Mark and Jenny soon became

Jenny and Mark.



Smiles lost their symmetry,

sour emotions leaking through bleached teeth,

but trapped behind lips

chapped of love

left to turn breath rotten.



They became selfish

Unwilling

to exchange a passionate kiss for

a caring hug.

The bag below her left eye

challenging the wrinkle of his

right cheek



Their relationship was in suspense

like a domino

that might not fall

in the right place.



So they talked.

Talked

about how to give that domino

an extra push



How to add sugar to their coffee again

without gagging at the taste

of bitter masked by sweet

How to go back to a time where

they preferred that sweet

over the bitter

and when exactly that change was made.



They didn't realize that

they were that change.



They talked about me.

Decided they wanted me

wanted to add me to their dysfunctional,

before-its-time,

love

that could either grow

or die.

Wanted me so they could have a family.



They wanted me.



But they didn't expect him.

Him.

He who was a part of me

He who would make four instead of three

They didn't want him.

Him

my unborn twin.



Jenny and Mark weren't young anymore

That's what the doctors had to explain

That healthy young

came from the young

and that as people, We wither.



We wither just like Jenny and Mark.



Jenny and Mark who had to choose

one or the other

me or him

the one with the weak heart or

the one with the underdeveloped brain.



They wanted me.



You see,

Love is a flower

It can grow

or It can die

and as people, We wither.



I was the young brought to their old

love born out of hate

trying to duct tape the pieces back

Together.



They wanted me.

But they tore me from him.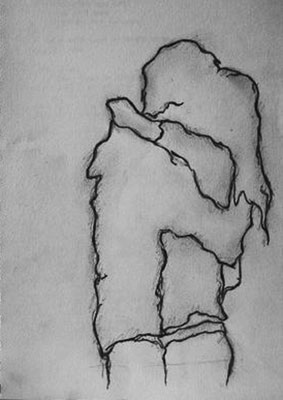 © Nicole B., Newcastle, WA